CONTACT
Au Tigre Vanillé invites you to join an insider's exploration of the cultural and wildlife treasures of Nepal – featuring exclusive insights and special content from WWF (World Wide Fund for Nature).
This unique small-group journey, led by naturalist guides and local conservation experts, gives you the opportunity to experience a kaleidoscope of culture and spectacular wonders of the natural world.
With a presence in the region since the early days of the conservation movement, WWF works here to sustain the natural world for the benefit of people and nature. WWF partners with the Government of Nepal and local communities to combat wildlife crime, protect forests, and mitigate the effects of climate change. On this exclusive tour, discover the ecosystems they protect; meet community members at the centre of their work, and experience the positive impact of nature conservation in action.
In collaboration with WWF International.

12 days trip
Price per person: CHF 11'900.-
Supplement for Single room: CHF 2'100.-
Based on a group of 10 to 14 participants maximum.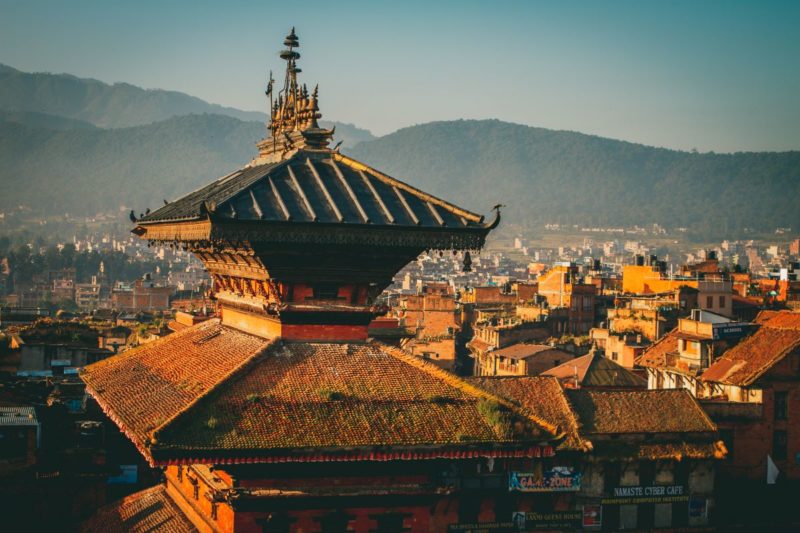 Days 1 to 3: Kathmandu
In the afternoon, flight from Geneva to Kathmandu, with a stopover in Doha. Arrival in Nepal's capital, Kathmandu the next morning where you'll be meeting with the WWF-Nepal team for an introduction to the trip followed by a talk with Dr. Maheshwor Dhakal (Ministry of Forests and Environment).
Next day will be dedicated to visiting the cultural treasures of Kathmandu and its surroundings, including Swayambhunath, Kathmandu Durbar square and Patan Durbar Square. In Patan, you'll meet a local artisan and experience the Traditional Woodcraft making - a generational Arts of Shilpakar. Learn and explore the delicate wood designs like an art sculpture, craving of Hindu deities, Traditional eye.
Days 4 to 6: Chitwan National Park
During the following days, you will discover and explore the Royal Chitwan National Park and its wildlife (rhinos, birds, monkeys, Royal Bengal Tiger or gharial) through a variety of activities. During your journey, you will be accompanied by a WWF-Nepal expert and be introduced to their missions that bring together connected landscapes, local communities and integrated conservation approaches to benefit people, nature and wildlife.
You will also visit the Shivadwar village where WWF and partners have established the Ayodhyapuri community-based ecotourism programme.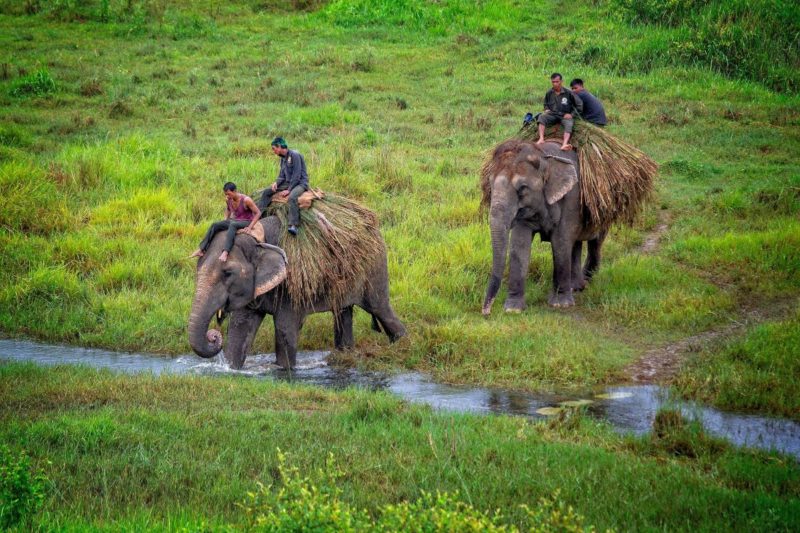 Days 7 to 9: Bardia National Park
The WWF-Nepal local team will introduce you to their activities and programs run in Bardia National Park where you'll stay 3 days. You will then enter the National Park for your first game drive and try your luck with tiger spotting.
You will visit Dalla Homestay and Khata Community Forest Corridor Homestay in Dalla village, next to Bardia National Park. Then you'll be in search of the elusive tigers and leopards. An experienced naturalist will accompany you and provide in depth knowledge of the local fauna and flora of Bardia National Park. Top of the list in the Karnali River is the endangered fish-eating Gharial crocodile and its more sinister relative, the Marsh-Mugger or a rare Gangetic Dolphin.
Days 10 to 12: Kathmandu
For the last 2 days of your Nepali journey, you'll have time to visit the capital and check more of the treasures that it holds as Boudhanath, the main Bouddhist temple in Kathmandu. Join the locals during the Kora for a cherishing environment. You'll meet with Mr. Anil Chitrakar who is a reputed Nepali Environmentalist and a social entrepreneur.
You will also explore Bhaktapur. And have some freetime to wind your way through the Thamel market and merge onto a narrow alley full of shops and buy souvenires.
On the last day afternoon, transfer to Kathmandu airport for your flight to Geneva with a stopover in Doha.
Meghauli Serai - Taj Safari Lodge in Chitwan National Park
Located on the banks of the Rapti River, Meghauli Serai overlooks a vast expanse of rolling water and the heart of Chitwan National Park. This 30-room luxury safari resort is designed to showcase the spectacular nature, and the rooms and common areas offer stunning jungle views. The lodge embraces decor and aesthetics with abundant use of local art and artefacts, such as the towering chandelier of 10,000 hand-painted Nepali beads that adorns the main lounge. A large infinity pool with a viewing deck and a pavilion on the river for private dining and wildlife viewing add to the charm of this lodge.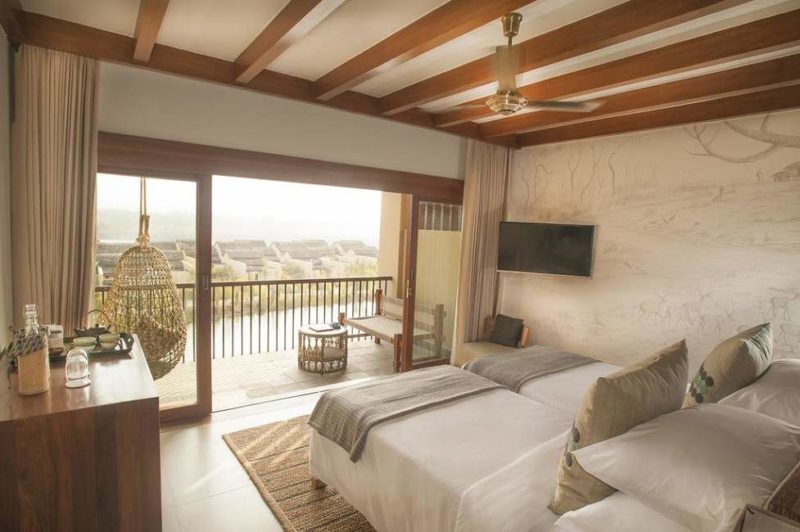 Tiger Tops Karnali Lodge in Bardia National Park
Karnali is an intimate lodge with ultra-personal service and an expert wildlife guide. This soothing escape emphasises the natural environment. Rooms are inspired by local architecture, the on-site farm produces fresh organic produce and the property places a strong emphasis on environmental practices. With nine newly decorated Signature Rooms, each with an en-suite bathroom, Karnali Lodge is the epitome of comfort with an emphasis on privacy and calm. In addition, it has 12 traditional rooms built with local materials and traditional construction methods. All rooms are decorated with soft natural colours and fabrics and locally sourced furniture.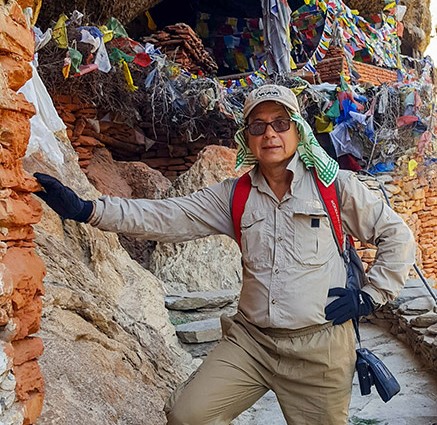 Devendra Basnet
Nepal specialist
His university studies in Zoology launched him in an early career as a naturalist guide, tracking tigers and spotting rare birds in Nepal's renowned Royal Chitwan National Park, and collecting elusive Himalayan butterflies for the British Natural History Museum.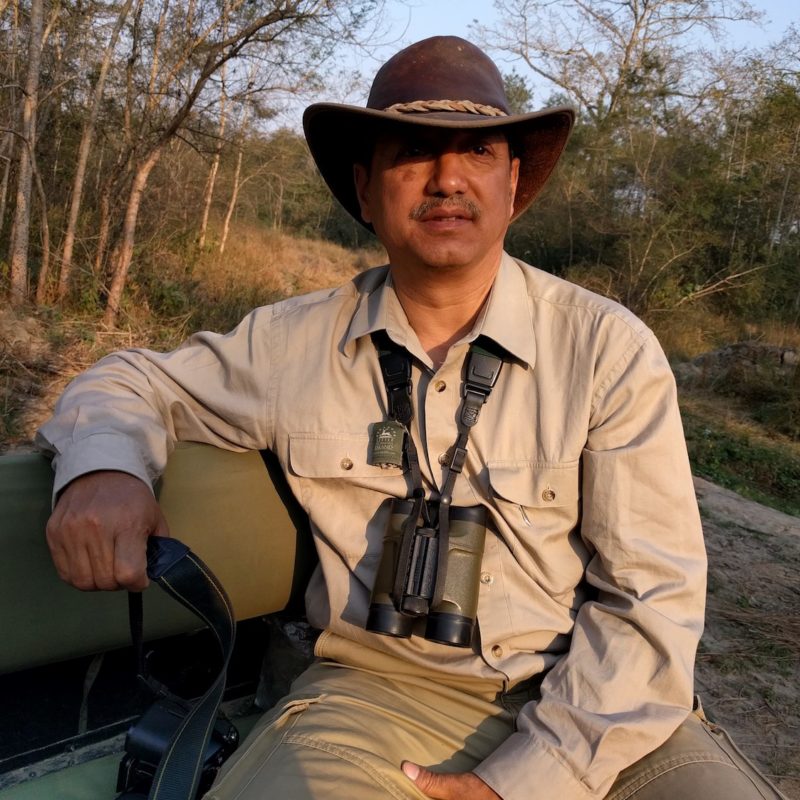 Rajendra Suwal
WWF expert
Rajendra Suwal is from Kathmandu and has been leading programme development and monitoring at WWF-Nepal since 2014. As a crane ecologist, a wildlife expert, and an ecotourism specialist. He has led bird-watching expeditions, served as a scientific consultant for nature filming expeditions, and has guided several WWF groups across Nepal.
PLUS DE VOYAGES EN PETIT GROUPE